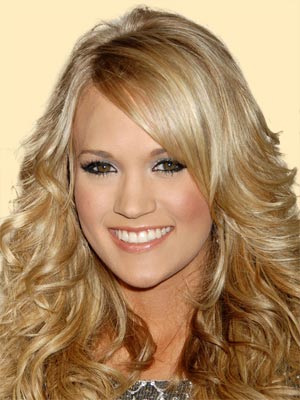 According to gossip website
Just Jared
, Ottawa Senators centre
Mike Fisher
is reportedly linked romantically with country superstar and American Idol alumna Carrie Underwood. I've got to say, good for Fisher. She's an attractive, respectable young woman. After losing long-time heartthrob
Wade Redden
in the off-season (to free agency and then to marriage), and with Fisher off the market right now, Ottawa area female hockey fans are running out of dreamboats.
On the plus side, Underwood might be in attendance at a few Senators games. If the Sens could re-acquire
Mike Comrie
(it wouldn't be that hard), she could hang out with
Hilary Duff
and there would be a lot of pop star diva star power rooting for the Sens.
Why am I writing about this? Well, it's more fun than reflecting on the Senators' 4-3 overtime loss to the New Jersey Devils last night. They blew three leads... so frustrating. And don't get me started on Saturday's 3-1 loss to Toronto.